Congrats on your first order! Once you've clicked on "Place order and pay now" you will be redirected to the following checkout page:
Here you can select your preferred payment method and pay for your order. Please know that the available payment options change based on your location. For more information about the available payment options please visit PayPal Payments Solution FAQ
If, for any reason, you left the checkout page before paying, please go directly to your order page. You can find all your orders in the Purchases list on your account - from there, click on the order number. Once you land on the order page, you can click on "Checkout Now" to get back to the payment page shown above:
If you have paid but the seller does not confirm receipt of payment within 4 days (96 hours), please leave the seller a message on the order page asking for an update. If a seller has not confirmed the receipt of payment after four days, please contact them through the Seller Not Responding feature, available directly on the order page at that time.
If the order status is set to Payment Pending, it means that the payment has not immediately been cleared. Once the payment clears, the order status should automatically update itself. For more information, please visit Why Does Discogs Show "Payment Pending" On My Order?
Please note that, when placing the order, you as the buyer are expected to communicate with the seller on the order page.
You can read all about your responsibilities as a buyer in the Buyer Policy .
Here's a video showing the order process from the perspective of a buyer: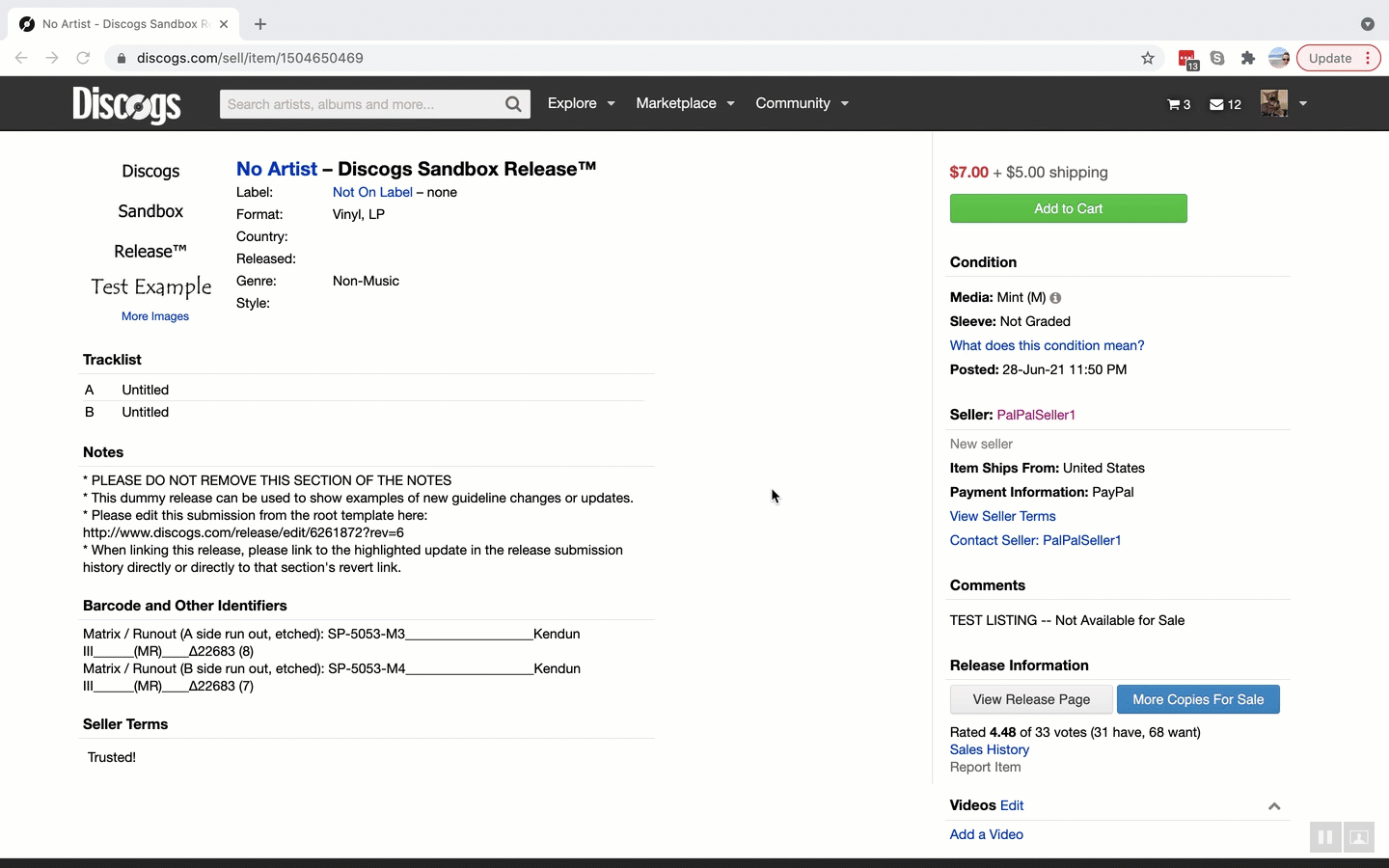 ----
If you are shopping while logged out of your account, you will be requested to log in to your account before completing the order. Once you are logged in, please return to your cart and complete the order by clicking the "Place Order" button.