"Payment Pending" Order Status
Some sellers choose to use manual shipping and invoicing options. In this case, once you place your order, the seller will have to manually review the order, enter the correct shipping amount, and issue you an invoice.
You will be able to pay for this order from the Order Page, or the Invoice notification in your Discogs messages, using the Pay Now button: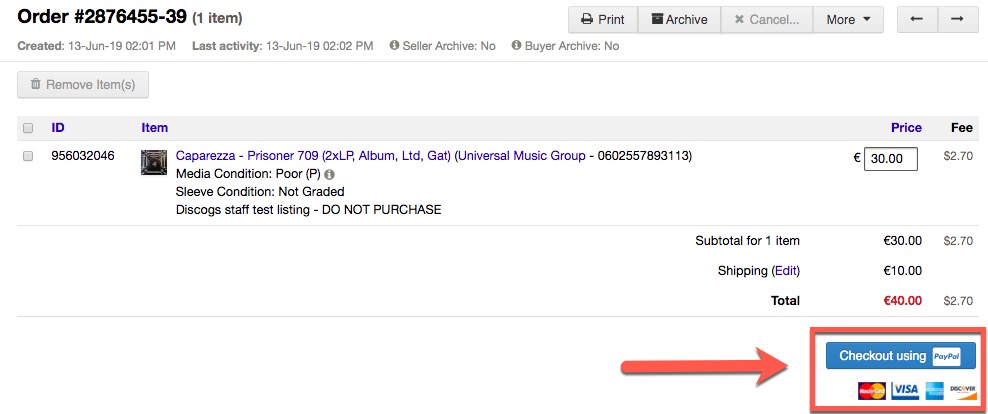 Once payment is sent from either source, the order status will update to Payment Pending:

The seller will then confirm payment manually once they review the order and their PayPal account, and update the buyer regarding shipping. At any time, both buyer and seller can communicate about this process by leaving a message on the order page.
If the seller does not update the order to Payment Received within 4 days, or they don't update it to Shipped within the shipping schedule stated in their terms, please file a Seller Not Responding report on the order page. This will notify the seller that a reply or update should be provided in this order. Failure to do so will result in an account suspension for the seller.
Want to stay up-to-date on Discogs news, and receive Community Tools straight to your inbox? 
Update Your Notification Settings »