こちらのヘルプドキュメントは現在英語のみのご提供となります。ご了承ください。
-------------
Congrats with your first order! If the seller uses automatic shipping policies, you should see this once you've made your purchase:

Click on the checkout button to send payment.
If the seller has chosen to manually issue their invoices, then you will have to wait until they send it to you. Once they issue you the invoice, the status of the order will update to Invoice Sent. You should then see a checkout option available on the order page: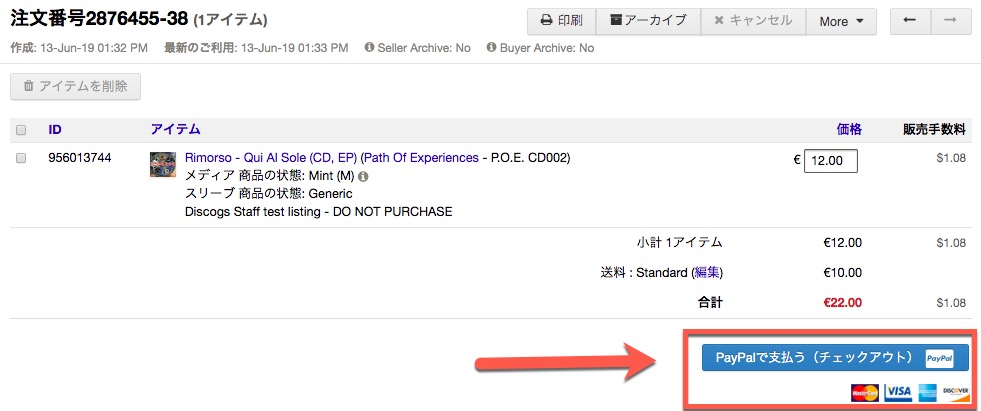 If you have placed an order but after four days not yet received an invoice to pay, please leave the seller a message on the order page asking for an update. Some sellers choose to use manual invoicing, and in those cases, we expect these sellers to update an order with an invoice within 96 hours (most respond more quickly). However, if a seller has not updated an order with an invoice after four days, please contact them through the Seller Not Responding feature, available directly on the order page at that time.
Please note that, when placing the order, you as the buyer:
are expected to pay for your order within four days once you have received an invoice. By placing an order, you commit yourself to paying for it as well.

are expected to communicate with the seller on the order page.
You can read all about your responsibilities as a buyer in the Sales & Transaction Policy.
Here's a video showing the order process from the perspective of a buyer:
https://www.youtube.com/watch?v=e7hZTOrg4To
Discogsの最新情報の入手、および*コミュニティーツール*の受信を希望しますか?